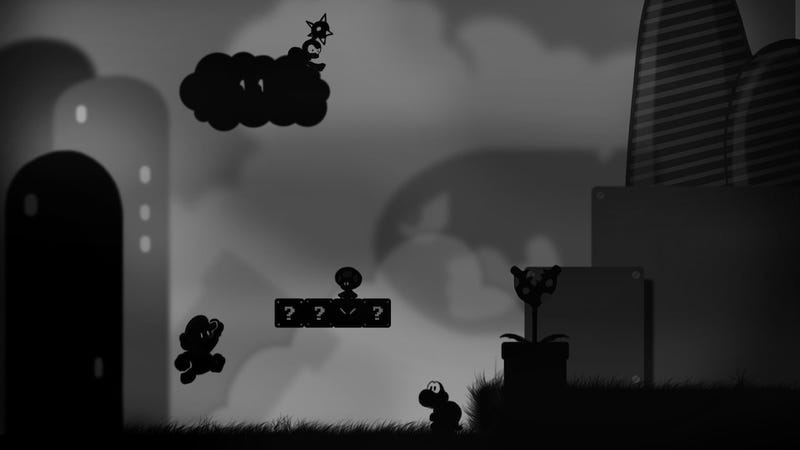 Welcome to the Best of Kotaku, where I round up all of this week's best content.
I sure do feature a lot of Mario in these Best of round-ups. That just speaks to how iconic Mario remains, that so much art is based off of him and his games. Well, here's Mario mashed up with Limbo to a delightful and yet terrifying prospect. Yeah, I'd play it. Thanks to StudioTamago!
Moving on to our Best Of content this week, we kick things off as usual with a comment from the community.
---
Our favorite comment of this week comes to you from Smashboozer: