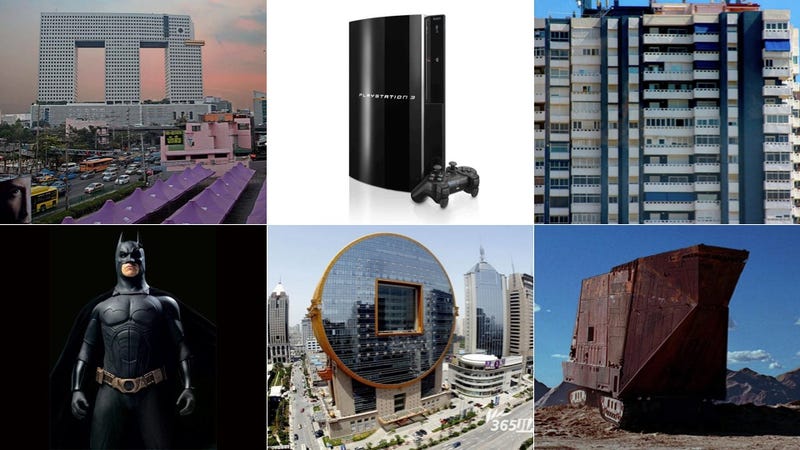 Okay, let's be fair. The PS3 is not silly looking. Nor is Batman or an elephant. But buildings that resemble them? Or saltshakers? And sperm? Silly.

Japanese website Heaven has a round up of buildings from across the globe that either accidentally resemble things—or totally resemble them by design.
Some of the buildings Kotaku has posted before—such as the Namba Parks Building (way back in 2010) and more recently, the toilet house in Suweon, South Korea.