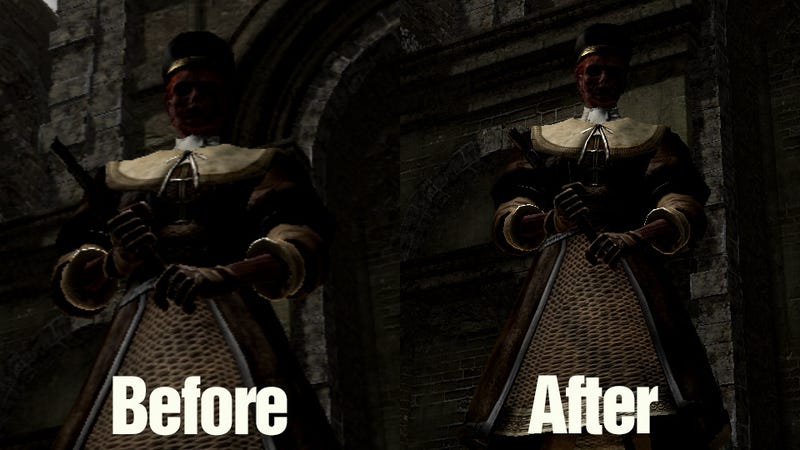 I thought I was ready for it, as ready as I was to smash my keyboard into pieces within the first day's play, but nothing could have prepared me for just how hideous the PC version of Dark Souls really is.
While the game's menu will trick you into thinking the game runs at your desktop's native resolution (somehow while in windowed mode), it's a lie. The game will only run at 1024x720, which for a PC game developed after the year 1997 is nuts!
I mean, I appreciate how honest From Software were with this, basically saying they had little idea what the hell they were doing on the PC, but still. This is some awful stuff. Even if From were clueless about PC development, you'd have thought somebody at publishers Namco Bandai could have helped out. The work experience kid, maybe.