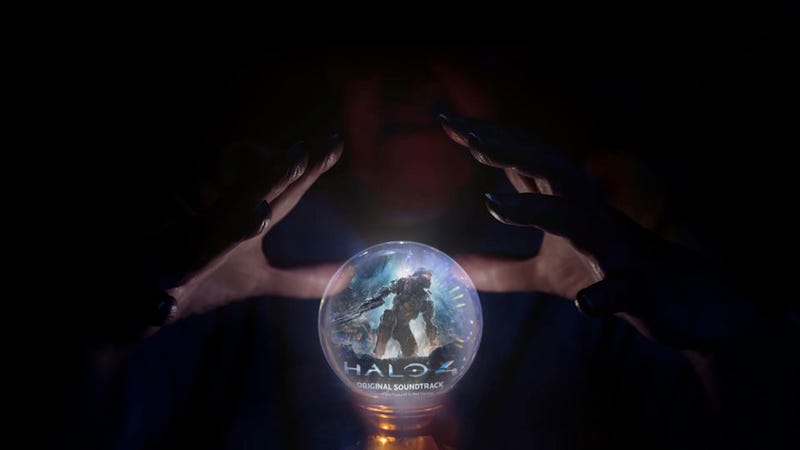 Microsoft and 343 have been typically tight-lipped when it comes to plot details surrounding Halo 4. But today, that all changed: The track-listing for the game's soundtrack was released. Oh yeah. You read that right.
Using the track names from the soundtrack, I have pieced together some highly precise (ish) predictions about the story of Halo 4.
The soundtrack, composed by Massive Attack's Neil Davidge, consists of musical compositions with awesomely vague and action-gamey names like "Nemesis" and "Arrival." You'd think it would be impossible to deduce a thing about the game before PR decides to tell us the story. Too bad they didn't take my amazing forecasting abilities into account!