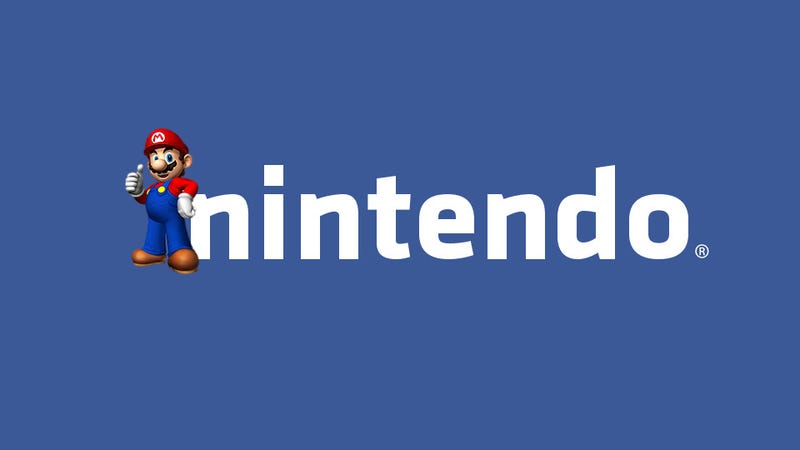 Maybe we've been wrong about Nintendo. Maybe we've been wrong to be thinking in terms of Nintendo vs. Apple or Nintendo vs. Microsoft or Sony. Maybe we've even been wrong to think Nintendo's big thing this fall is a new console.
After I interviewed Nintendo president Satoru Iwata last week, I'm thinking that the angle I've been missing—the angle almost no one has been talking about—is that Nintendo sounds like they want to create a gamer's version of Facebook. Forget talking about the 3DS XL as a counter to the next iPhone, the Wii U as an iPad or Xbox competitor. The biggest story just might be that Nintendo wants to make a social network, bake that into their next console, eventually add it to their 3DS, and basically change the way gamers (read: Nintendo customers) connect to each other.
"I feel that we need to create—or present—a gaming platform as the place to create that 'social graph' for folks who are in gaming circles," Iwata said as he began to describe to me Nintendo's ambitions for an online service called Miiverse that will launch on Nintendo's new console and eventually spread to the company's 3DS handheld as well. A "social graph?" This will require some explanation.
All of this Nintendo-social-network stuff came upon me by accident. I was chatting with Iwata at Nintendo's San Francisco-area offices about Nintendo's new 3DS XL and their latest Mario game. We were running out of time and I remembered an intriguing comment Iwata had made in a pre-recorded video address before the E3 show in June about how the company was going to start an online service called Miiverse for this fall's new Wii U console and how this new service would, among other things, increase gamers' sense of "empathy" for each other.