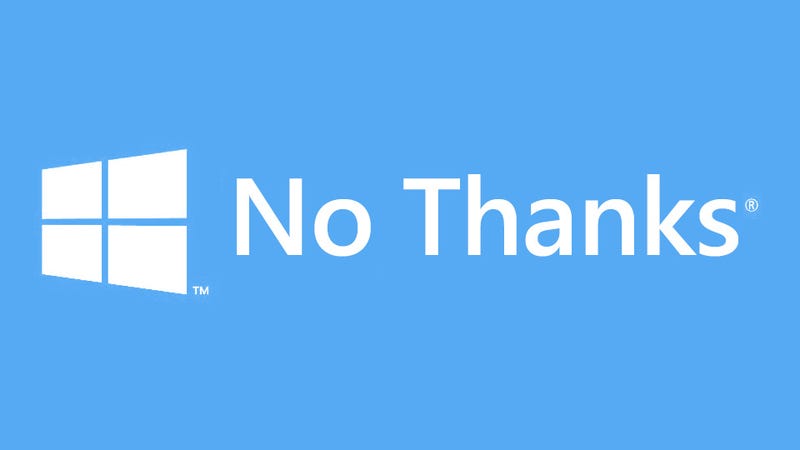 For the past several days, I've been playing with a very nice laptop that has Windows 8 Professional installed on it. Many others, like our sibling site Gizmodo, have looked at Windows 8's usability for professional environments, or for everyday home computing. I've been exploring its potential specifically for gaming, trying out play-related features both old and new. It's taken me half a week to learn to use it, but after beginning the long process of adapting, I feel that I can safely say:

Gabe Newell might be right.

Newell, head of Valve, has infamously stated that Windows 8 is "a catastrophe" for games development. Plenty of others have echoed the concerns, if in less strong language, including Blizzard, Stardock, and Markus "Notch" Persson of Minecraft fame. Valve, as a result, is hedging their bets for the future by trying to expand into Linux, and bringing more gaming there. After my frustrating days with Windows 8, that looks like a good idea.

It's not exactly that Windows 8 doesn't work. It's fast and, from my still-limited experience, stable. Programs, once open, run well. The major issues are twofold: first, Microsoft has inserted several extra steps into the process of performing basic functions like "launching a program" or "shutting down the system." Second, the parallel tracks of the "Metro" and Desktop environments give it what feels like a split personality. The overall result makes it challenging to navigate smoothly, and will likely frustrate many gamers.

Interface clunkiness, while annoying, is something a user can learn to live with. I've been navigating Windows since version 3.11 and while this feels like the clumsiest, most awkward, and least smooth iteration yet, a person who has to can adapt to almost anything. By the end of the third day, I had internalized the odd sets of mouse gestures I needed in order to get around. That workarounds are relatively simple to use and memorize doesn't make it a good idea for Windows to have ditched the basic premise of windows—panels that can be moved around and looked at and manipulated—in favor of full-screen permanence, but even if it will never be loved, at least it can be grudgingly lived with.