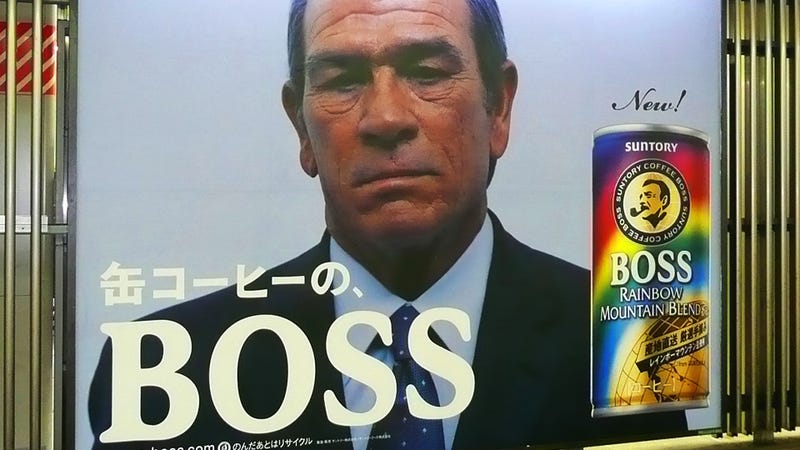 You might like Japan. But if you are Tommy Lee Jones, you totally *heart* it. Who loves Japan? Why Tommy Lee Jones, that's who!

Since 2006, Tommy Lee Jones has appeared in a series of Boss coffee ads. Boss is a Suntory brand of hot coffee that is sold canned (hot or cold). In the commercials, Jones is an alien visiting Japan. He always has a different job—such as train station employee, taxi driver, or a tanned host—as he lives in his new surroundings. Some of the commercials are even kind of touching!
A foreigner starring in Japanese commercials is nothing new. And, perhaps, many of the foreigners who come to Japan to do commercials like the country just fine. But, Tommy Lee Jones doesn't just star in Japanese ads for the paycheck: After the Japanese earthquake and tsunami, Jones sang in a commercial with a whole host of Japanese celebrities. All of them—Jones, included—appeared in the commercial for free to raise the country's spirits. Jones, however, was the only foreigner.