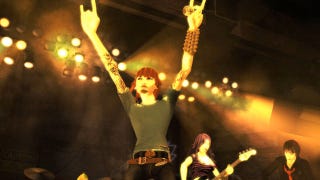 Musical combat? Combat musical? Rock Band: Combat? Combat: The Beatles?
Harmonix, the company behind games like Dance Central and the upcoming Rock Band Blitz, is looking for a Combat Designer "to create real-time, single-player combat experiences for a brand new IP on next-generation hardware," according to a job ad posted on Gamasutra last week.
"This is an exciting opportunity to contribute creatively to the studio and work on a project that is unlike anything Harmonix has ever done before," the listing reads.
I pinged Harmonix's lovely John Drake to ask about this game (and whether or not it will feature Carly Rae Jepsen). He sent over the following statement: