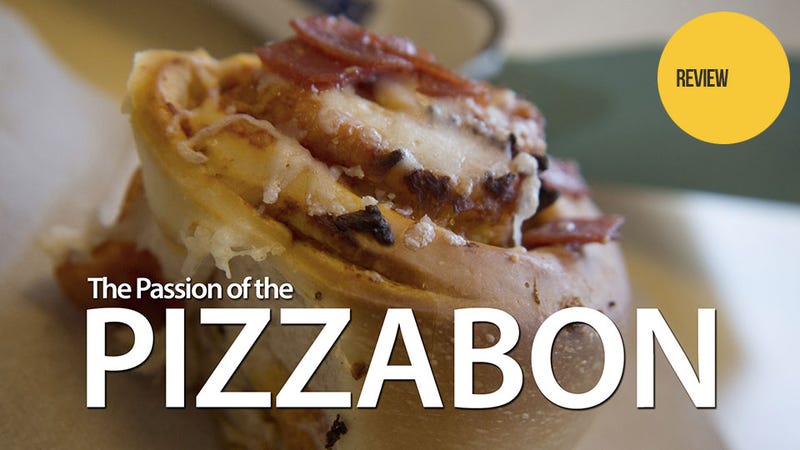 Sweet on top of sweet, smothered with cloyingly sweet; that's what Cinnabon means to millions of people around the world. But the company that made its name by delivering over-sized spirals of doughy depression to the masses has developed a taste for the savory, and with the new Pizzabon, its hoping you will too.

The Pizzabon takes the same massive bread swirl used in Cinnabon's signature product, replaces the cinnamon with tomato sauce, the gooey glaze with cheese, and lines its rolls with pepperoni. The end result? Something your mouth is definitely not expecting to come out of a Cinnabon carton.
Currently available exclusively at the company's flagship store in Atlanta's Cumberland Mall, the Pizzabon is sadly out-of-reach to many of the world's top snackologists. As they petitioned their outlets for travel expenses, I drove down the street and tried out a Pizzabon or three.
Following my review of the 'bon proper earlier this year, I was bombarded with accusations of Cinnabon hate. With the company's corporate headquarters located right down the street from my home in Sandy Springs, Georgia, perhaps I was too close — maybe I harbored some sort of grudge.