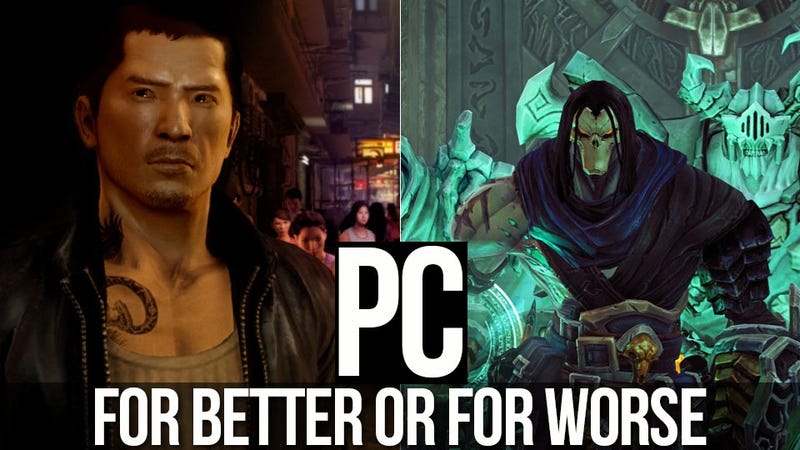 I played two PC ports of two big, exciting new games this week. One of them worked. One of them didn't.
The two big games in question were Square Enix and United Front's Hong Kong crime game Sleeping Dogs and THQ and Vigil's comic-booky fantasy game Darksiders II. Both games came out on Tuesday, both were released on Xbox 360, PS3 and, in an increasingly uncommon but welcome move, simultaneously on PC (hooray!).
But while Sleeping Dogs has a robust, customizable PC version, Darksiders II's PC port has more than its share of problems.
Let's start with the good. Sleeping Dogs is, as Tina raved in her review of the Xbox 360 version, a darned cool game. I've played four or five hours, and I'm enjoying myself quite a bit. I like the story, I like the characters, and I like busting heads and breaking legs in nightclubs.