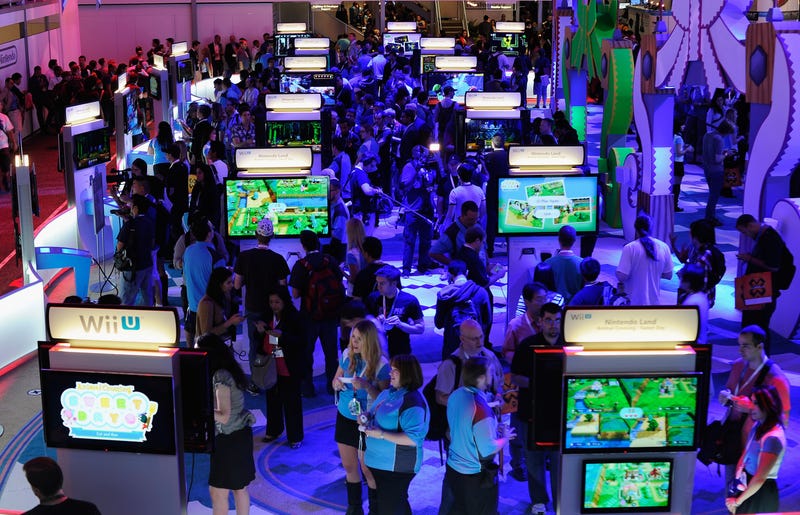 Every so often, I get to go behind closed doors and preview games early. Well, not before signing a non-disclosure agreement and sometimes giving proof that yes, this scrappy looking kid is in fact writing for [insert name of publication.]
I got my start on paid writing work with previews, but it wasn't until recently that I actually started doing event coverage regularly. There's more to the demo kiosk than a write up might tell you.
My first event was none other than my favorite current gen franchise, Gears of War. I played the games religiously, and followed news on the franchise intently but standing there, just feet away from the people who actually made the game was something else. On top of that being my first time out, being in charge of writing up something so high profile meant that I was beyond terrified.
You might read developer interviews, follow or perhaps even interact with game makers on social networks, but that's different from actually meeting a person. You see the excited glimmer in their eye when they're talking about something interesting, or you feel a gravitational pull when they're talking about something they care about. That is, when they're not being hushed by their PR person juuust as they're getting to the juicy part. Damn.
There's always this sense of restraint that's palpable at events, which is a shame.
The thing that always strikes me about these events is the fact that someone like me exists at all. I'm a middleman, yes? And games are interactive experiences. I can't help but feel like every time you read something someone writes on a game, there's an inherent disservice going on. The words can only approximate the feel of a game and today's technology means that hypothetically someone like me doesn't have to exist (!).
Developers can get the games straight to consumers. That eventually happens—it's usually one of the later segments of a marketing strategy and it's not uncommon for consumers to have demos that journalists play months beforehand.
Of course, there's a reason why someone like me ostensibly exists. We're story tellers. We frame the experience, contextualize it, package it in a way that makes it seem palatable—even if maybe what I'm looking at isn't quite finished or polished. We're bound to see more of the frayed edges of games, the not-quite-there-yet in motion. A game that doesn't entirely work as intended yet, or that sometimes craps out and goes into code-heavy screens that only developers can decipher. Cue nervous laugh, resetting of the game on the dev kit.
We don't experience the crunch time, but we get a smaller taste of something that's slowly being built, grown. Maybe I'll see a game at an early stage and think there isn't anything there to write about yet. Next time I see it, it'll be further along—and that's what you'll hear about.
Every game has dozens if not hundreds of people behind it. Each of those people has a story, and some of those people have stories that will never, ever make it to the bullet points a PR person has to tell every new journalist inquiring about a game.
Not that I'm suggesting that I try to sell you on something that doesn't look good, but my role is primarily a utilitarian one, right? You read a preview to help you decide if you want to buy something. And I write with that in mind, even though I don't have much of an interest in guiding people's purchasing decisions. Crafting an engaging story is the overall aim, but still, the reason you're reading revolves almost entirely around the fact the game is a product and you're a potential consumer.
So we ask developers questions and sometimes they talk. What you end up reading is a small segment of the overall story—sometimes, just a few lines from hours worth of material is what you see because it's the only stuff that's usable in the tale I want to tell. Or the only parts I'm allowed to talk about. Thanks, NDA!