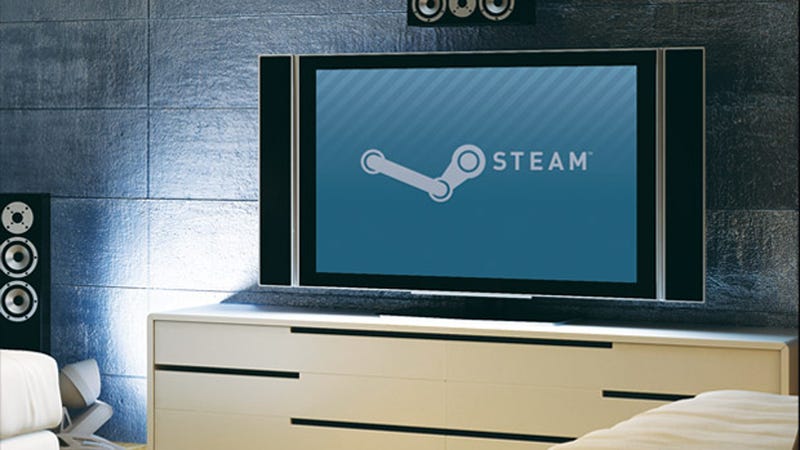 Yesterday, Valve announced that their Big Picture service will be entering a beta phase soon. The Big Picture is a version of Steam optimized for television screens and controllers. Plug your PC into your 50" TV, and you can kick back on the sofa with a version of Steam that's designed to be readable from across the room, rather than squinting at the standard version.
Nothing has been stopping PC gamers from plugging their systems into a TV before now, of course. I've sat on the sofa with my mouse and keyboard before, when I wanted to share the game with others. But it's true that the world of text, small mouse pointers, and unobtrusive icons doesn't necessarily translate well to a larger format. There's a reason that Xbox Live and PlayStation Network both use larger, more spaced out icons and layouts and it's as much for function as it is for aesthetics.
The Big Picture mode sounds like a great way for PC gamers to have even more choice over their gameplay experiences. But there's more to it than that. The easier Valve makes it for you to kick back on your sofa with a gamepad in hand and keep using their product, the more of a competitor they become in the console space.
Rumors of Valve's imminent entry into the hardware market have been swirling around all year. Valve explicitly shot down the "Steam Box" rumors in March, saying that Valve had no plans to release hardware "anytime soon. Of course, "soon" can mean a lot of things to a lot of people—and is far different from "never." Valve keeps hiring hardware engineers and working on prototype projects like wearable computing. Not all of Valve's experimental projects reach fruition, but the fact that they invest time and money in them says they are at least open to exploring what value may come from hardware.