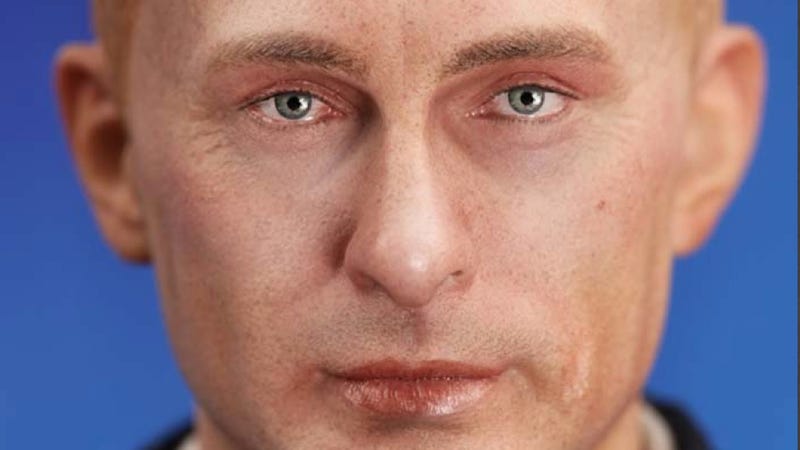 Go ahead. Gaze into Mr. Putin's eyes. What do you see? I see a figure from Hong Kong toy maker DiD. You might get a sense of Putin's soul.
Regardless, here's a collectible Putin. He comes with two flags, a wooden podium, alternate outfits—and more.
The Putin figure will be out this September. Let the shirtless hijinks begin!