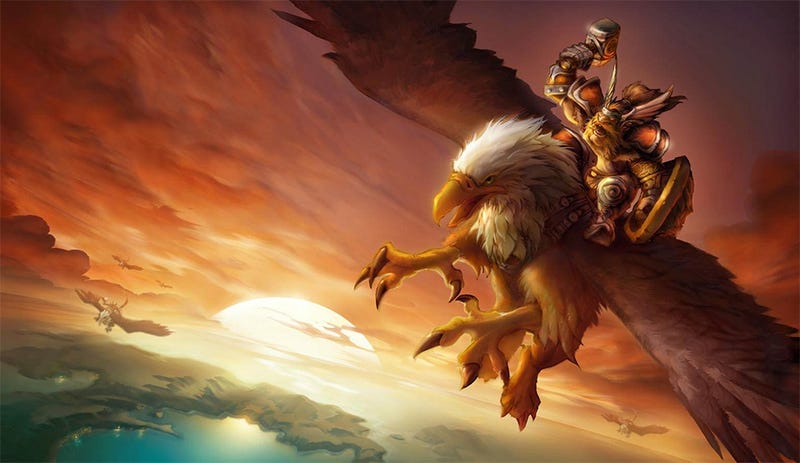 The Warcraft franchise looks like its entire world was made from children's balloons. It's nothing but big shapes and bright, bright colours. Love it or hate it, it's become an iconic style, something that's helped World of Warcraft not only run on anybody's computer, but look unique in doing it.
But have you ever wondered why Azeroth and its people look the way they do? When so many other fantasy games, Blizzard's own Diablo included, opt for styles a little less "Saturday morning cartoon"?
There's a couple of very good reasons. And they date back all the way to the development of the very first game in the franchise, Warcraft: Orcs vs Humans.
In part two of his big look back at the making of the landmark RTS title, former Blizzard exec Patrick Wyatt says "If you consider the artwork of the Warcraft series, you'll see that the colors are shockingly loud in comparison to, say, Diablo, where only in a dim room is it truly possible to see the beauty of the art. The bright, cartoony art-style was different from the style of many other PC war games of the era, which hewed to more realistic color palette."