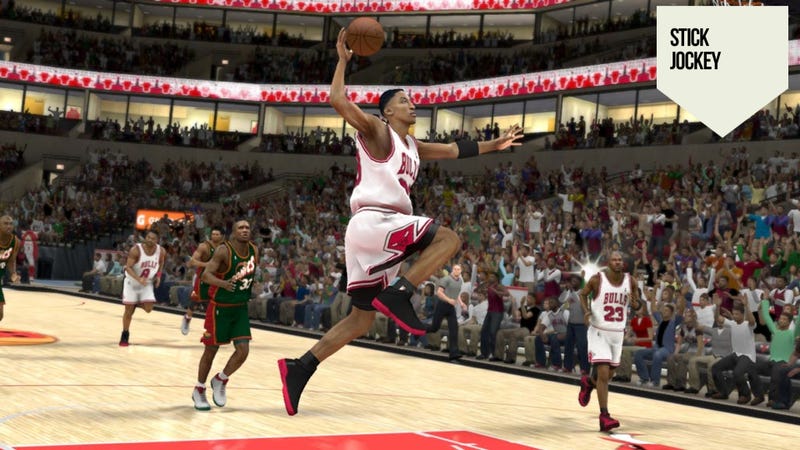 He wasn't some chicken-feed performer. His jersey number was retired and he's in the hall of fame, and he was also named one of the NBA's 50 Greatest Players. Sure, he played for a small college, and to the general public his name is always mentioned alongside an even greater teammate's. Yet nothing can take away the gold medal he won as a member of the Dream Team, the greatest collection of talent ever to appear in competition in any sport, in history.

Let's be frank, though, no one really gives a damn whether John Stockton is in a video game.
I had to wonder this week what the reaction would have been if Stockton, and not Scottie Pippen, was the lone holdout from NBA 2K13's reunion of the 1992 U.S. men's basketball team, announced on Wednesday. It's true that Pippen played in more games for that team and means much more as a defender in a hypothetical matchup with the 2012 Olympians, also assembled in the game, conceivably to settle the debate of which team is better. It's true Pippen was in the game last year but won't be this year.