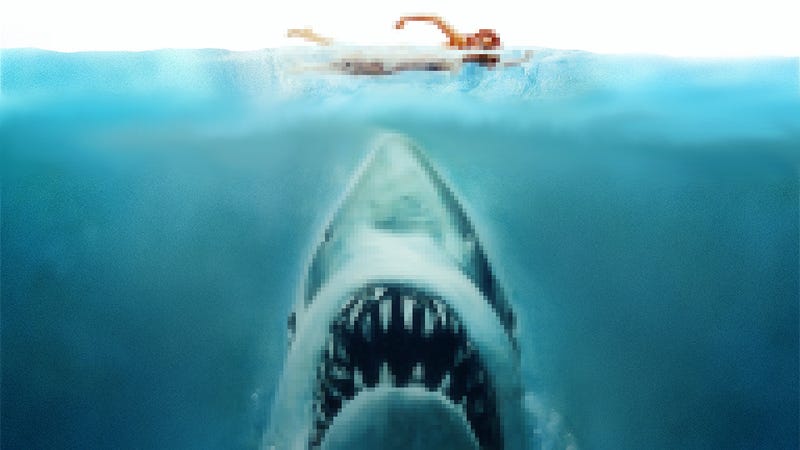 Did you feel slightly on edge when you got out of bed this morning? Like your world was just a little bit more dangerous? As you went about your day, did you have the sense that you were… hunted?
Well, that might be because IT'S MOTHER EFFIN SHARK WEEK, YO.
Shark Week is the Discovery Channel's greatest (and certainly most well-known) indulgence, a glorious annual tradition perhaps best captured by New York Magazine TV critic Matt Zoller Seitz: "Has there ever been a more effective merger of science and sensationalism than Shark Week? I doubt it."
Tracy Jordan lives every week like it's Shark Week. But the rest of us only get to experience it once a year. In honor of that week, I polled our editors and writers to come up with the best sharks in video games.
I should note up top that there are few things that scare me like the idea of a monster coming at me from beneath the depths while I float on the surface. Swimming in a boat yard, with big ships looming out of the fog above me, while some horrible slimy thing slips about beneath the surface… yup, it's one of my deepest fears. Maybe it goes back to when I was a kid, and we'd go to the beach and sometimes we'd step on crabs and they'd bite our toes? I don't know. It's good to know that I'm not alone; Luke's with me on this one, at least.