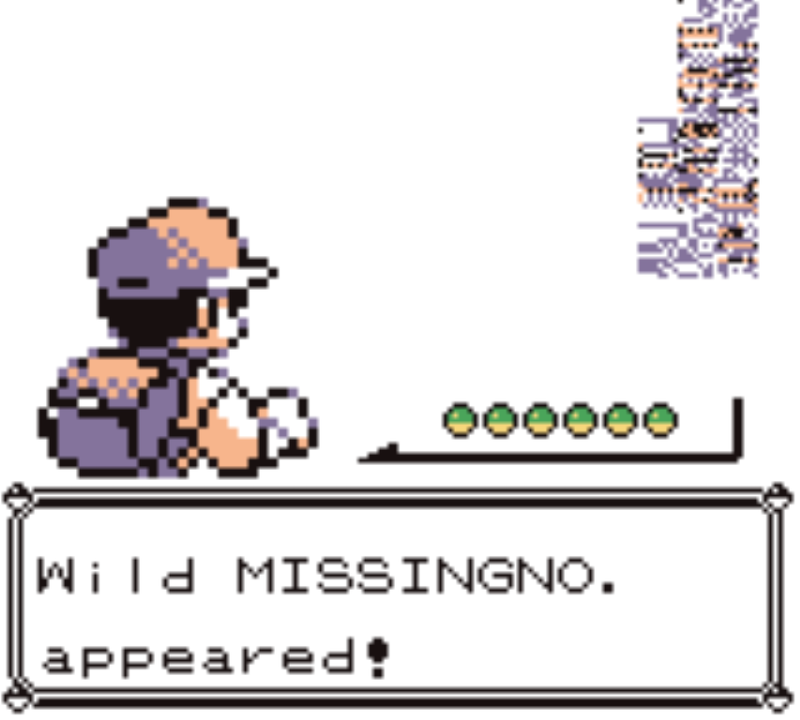 We lacked a campfire, but that didn't stop us from telling tall tales about the incredible—but completely true, I swear!—things that happened to us while we played our favorite games. Forget about title recommendations, or stories of overcoming difficult challenges. That impressed nobody at recess. The gold was in glitches, and we panned endlessly for it.
Boy, the things we made up. Secret levels. Vast riches. Forbidden abilities. Every story explained the bizarre occurrence and the specific conditions necessary to trigger it. They were often ridiculous, too—I remember waiting for hours outside of a cave in Pokemon once because that was how this super awesome legendary Pokemon was supposed to show up. He never did! Still, every day, we'd go home with the hope that this time, maybe this time, something awesome would happen to us in our games.
If only I'd known that ridiculous, amazing results were only a tilt of the cartridge away! This method of glitching is where you disrupt the data flow from the game by pulling it out a tad—but not completely. Games will typically respond with corrupted or fractured audio and graphics.
One of the most famous examples of cartridge tilting resulted in the geddan meme. Engrish for "get down", it refers to the spastic movements that characters in GoldenEye: 007 underwent after cartridge tilting. While amusing in its own right, the glitch didn't stay confined to GoldenEye: people were emulating it not only with other games, but in personal dance videos as well.
In any case, I didn't hold the deceptions against my friends. Nobody was innocent; everyone turned out to be a liar. If we humored each other so often it was because that was how much we wanted to believe.
That fascination with glitches hasn't left me. I absolutely love glitches. Sometimes I like glitches more than the actual games. Skyrim? I found it boring if not a bit soulless. But I played the heck out of it just in the search for these moments that seemed to lie outside the realm of possibility. Moments that literally defy all logic and rules in a neat, heavily scripted world.