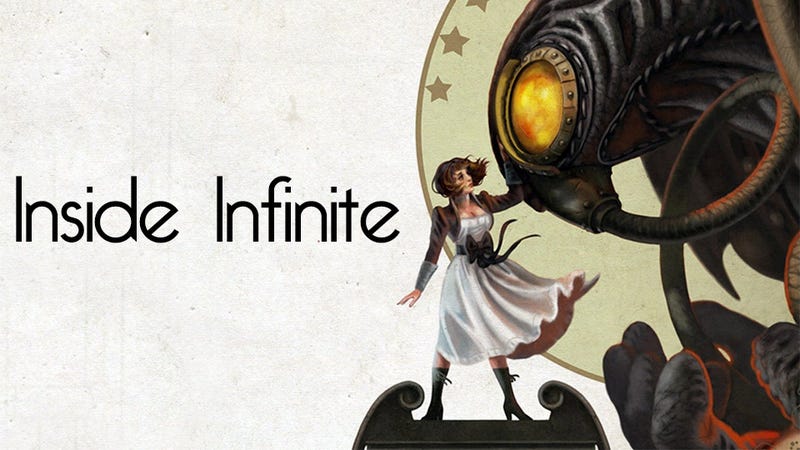 A string of bad news about one of the most anticipated games on the planet might be giving BioShock Infinite fans cause for concern. But the game's creative director, Ken Levine, tried to allay concerns during a call with Kotaku today. He did so on the heels of us learning some surprising details about Infinite's development from sources close to the game.
What we've gotten during the last few days from both Levine and our sources is an unusual amount of insight about the making of a major game. Some of it may fill Infinite fans with hope while other details may raise concerns. We've heard about cut multiplayer modes, the addition of a chief Gears of War developer to the BioShock project and the return of a former BioShock top talent, but also of team stress, struggles with core Infinite concepts and more.
***
Currently slated for a February 2013 release, BioShock Infinite is a first-person action-adventure game set in the fictional floating city of Columbia during the early 1900s. From the moment Irrational revealed it in 2010, Infinite captured gamers' imaginations with its striking art direction, unique setting, political overtones and the promise of emergent, intelligent action.
BioShock Infinite made a great impression at the Electronic Entertainment Expo back in June of 2011. But it seems like there might be some trouble afoot for the game. According to three sources familiar with the game, the development team has struggled to craft a full game that meets the promise of the early demos, experiencing some of the same problems that befall any ambitious game but also suffering some distinct troubles of its own. Two multiplayer modes have been cancelled and several key staff departures have coincided with an unusual twist: the executive producer of Gears of War director of production at Epic Games, Rod Fergusson, is rumored to be being brought in by the BioShock team to help finish the game.
Update: Fergusson has confirmed on twitter that he is leaving Epic to go to Irrational.
Art director Nate Wells and director of product development Tim Gerritsen, two key senior members of the creative team, are the latest in a string of staffers to depart Irrational over the past 18 months. Other departures include design director Jeff McGann, producer Joe Faulstick, principal systems designer Ken Strickland, senior level designer Steve Gaynor, and systems designer Tynan Sylvester, among others. Coupled with the departure of Wells, who has been a part of Irrational for more than a decade, and Gerritsen, it seems that a significant chunk of the core Infinite team is no longer working on the game.