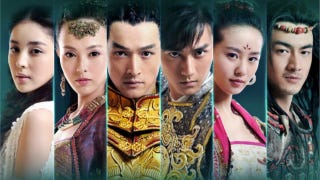 Currently Chinese TV viewers (myself included) have very limited options when it comes to what to watch. The government run China Central Television (CCTV) currently offers 22 channels of mindless drivel, revisionist historical dramas. The other twenty-odd provincial Satellite channels only offer mildly entertaining reality TV shows. But with the new guidelines that leaked out last Friday, Chinese TV is about to get a lot worse.

Last Friday, the Chinese State Administration of Radio, Film, and Television (SARFT) came out with six new guidelines for what can be broadcasted on air in China. These six new guidelines, which go into effect in a few days, stipulates the following: broadcast television shows cannot be remakes of foreign shows or based on online games, historical dramas should not be dramatized, dramas should have a clear distinction between good and evil, business themed dramas should promote good business morals and practices, shows that are set in a modern setting should show conservative morals, and online novels are now "not encouraged".
Whats particularly interesting this time around is the sudden emphasis against adaptations of video games. As it stands right now the only television show on air in China that has anything to do with video games (Red Games excluded) is the martial arts fantasy Rift In The Sky (轩辕剑之天之痕). Rift, based on the popular Chinese MMO series Sword of the Yellow Emperor, is currently going through its first season and as it stands right now the show may soon be pulled off the air. This doesn't bode well for any other MMO adaptations that may or may not be in the works.