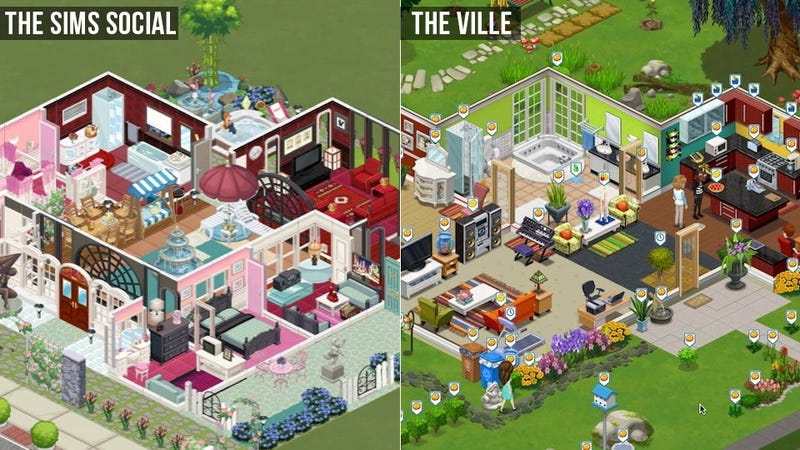 A week full of bad news just got way worse for the people who make FarmVille: EA is suing them for copyright infringement.
In the lawsuit, EA says Zynga's The Ville "copied and misappropriated the original and distinctive expressive elements" of their game The Sims Social.
This isn't the first time someone has accused the FarmVille maker of stealing ideas. Earlier this year, the makers of Tiny Tower claimed Zynga's Dream Heights ripped their game off. Last May, the people who own the copyright to Oregon Trail sued Zynga for making a trailer that copped many of their ideas in a "deliberate theft of goodwill."