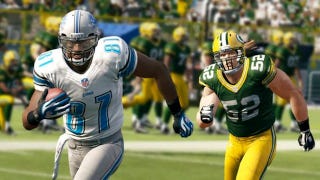 For sports fans, there's nothing more powerful than superstition.
Sometimes we wear the same worn-out jersey every Sunday. Sometimes we put good luck charms in our sneakers. And we never, ever, ever say something that might inadvertently jinx our favorite players.
Unless we're John Madden, who passionately declared in an interview with the Detroit Free Press yesterday that the infamous "Madden Curse" does not actually exist, despite the fact that almost every athlete featured on the cover of EA's popular games has suffered some sort of injury, contract issue, or catastrophic meltdown.