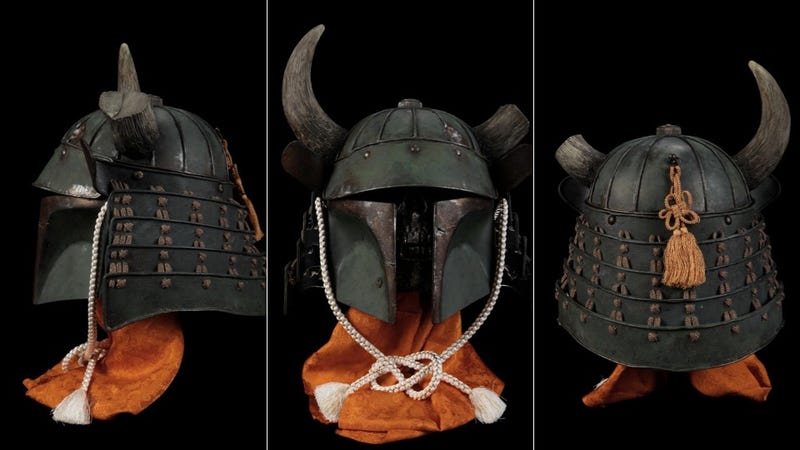 Samurai. Skyrim. Or even ancient Mayan prophecies. Star Wars helmets are fertile ground for artistic reinterpretation. But now, it's all for a cause that's bigger than simply awesome art.
The As You Wish Helmet Project is a charity art endeavor that features over 40 reworked Boba Fett and Clone Trooper helmets to be auctioned off, with 100 percent of the proceeds going to the Make a Wish Foundation.
Some of the helmets were first shown off earlier this summer, such as Volpin Props' fantastic take on Skyrim meets Star Wars.