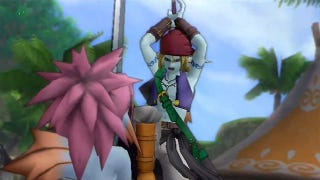 Yesterday marked the release of Dragon Quest X, the newest title in one of Japan's most phenomenally popular series. But not only is this a new Dragon Quest game, it's also an MMORPG.

You could say that I am a veteran of MMO launches—and countless pre-launch beta test weekends (which, let's face it, are basically the same thing). And these days it's rare to hear of a big-name online game that doesn't have problems during launch.
When The Old Republic launched late last year, it was possible to log in but server queue times went as high as a day. Even worse was the launch of Diablo III (a game that's only part MMO) where players were unable to even access the single player content due to server problems.