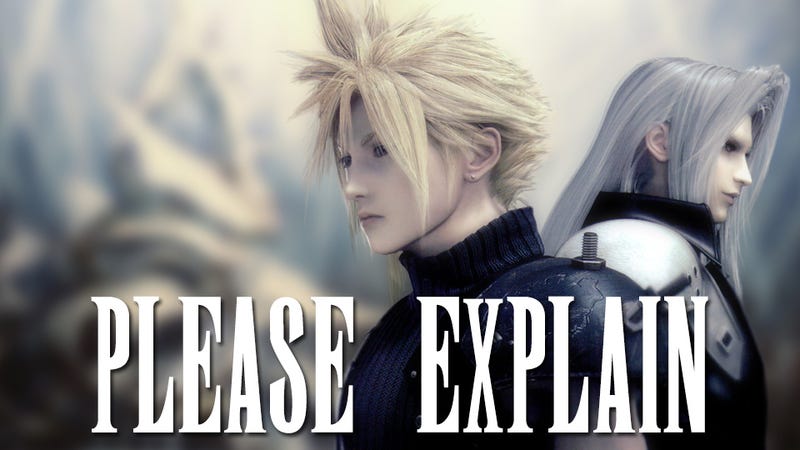 Maybe you've heard of Final Fantasy. Maybe you're familiar with some of the basics: shiny crystals, giant swords, dead Aerises. Angry teens.
But you might not know much more about Square Enix's massive set of role-playing games. They can be intimidating to newcomers, chock full of strange gameplay systems and confusing nomenclature. How can you tell them apart? Where do you even begin?
Don't worry. That's what we're here for. Here's your beginner's guide to all things Final Fantasy.
So what is Final Fantasy?
A giant, hotcake-selling brand that has been attached to quite a few games over the past few decades. Some of them are great. Others are less great. But they all share certain common traits.
Like what?
They usually place you in the war-ravaged shoes of a hero or cast of heroes who has to fight against all odds to defeat some sort of powerful enemy. There are usually large, sprawling worlds packed with interesting settings and lovely music. You can almost always collect items and weapons, customize your characters' skills, and play through minigames and sidequests as you gradually work your way toward a nasty final boss.
What's with the "usually" and "almost always"?
Well, there are exceptions. Square Enix has slapped the Final Fantasy name on quite a few different games over the years: there are now Final Fantasy racing games, fighting games, and even a musical rhythm game. So it's hard to sum them all up nicely.