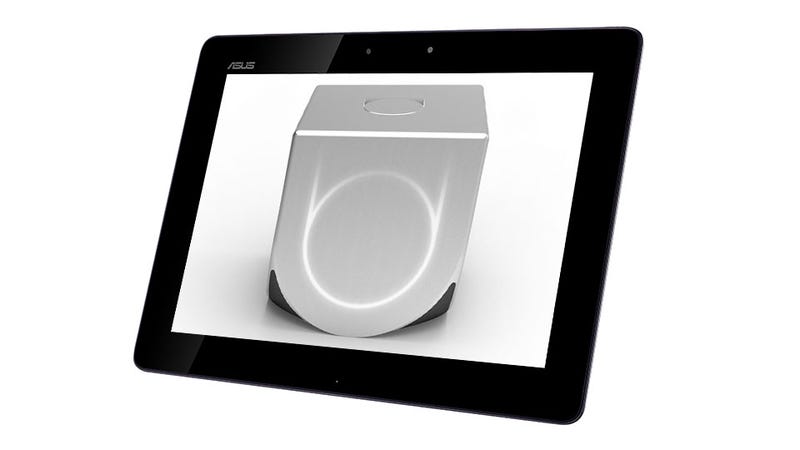 No discussion about the exciting new open-source Ouya console passes without someone inevitably comparing the Kickstarter sensation to a mobile phone or Android tablet without a screen.
Defenders rush to defend the great indie console hope, arguing that it's much more than that. This is all-new hardware packed inside a small-but-sexy design by Yves Béhar. They say it's the future of console gaming.
Which side is right? Both of them.
The tiny console that's generated more than six million dollars of crowd funding is, essentially, not that different from several Android devices currently on the market. I like to use the example of the Asus Transformer Prime tablet (my Android device of choice), mainly because the specs are so similar. One could also compare it, (as Saix_XIII pointed out in the comment section), to the upcoming Acer Iconia Tab A110, which at around $200 is much closer in price to the Ouya.
But I'm going with what I know. Let's take a look.
A couple of key differences to note, the Ouya is slated to use the 1.6 GHz Tegra 3 T33 processor, which Asus uses in its Transformer Pad Infinity, while the Prime uses the 1.4 GHz Tegra 3 T30. Other than the processor difference, storage size, the main hardware differences between the two devices involve accessories, the display, and dependence on battery power. The Ouya has no screen and uses AC power, so the meager resources normally dedicated to managing such things can be repurposed towards providing additional processing power, as pointed out to me by Ouya's Tiffany Spencer.
And then there's the price.
While there are cheaper Tegra 3 devices on the market than the Prime, nothing comes close to the value offered by the Ouya. If anything else, it'll be the cheapest way to play Android games on the market (yes, your phone might have been inexpensive, but try buying one without a contract).
The Ouya can and will run any game available on the Android Market, which is why many people scoff every time a new game or service is announced for console; games like Final Fantasy III and the streaming OnLive service already function on Android, so of course they'll be available on Ouya.