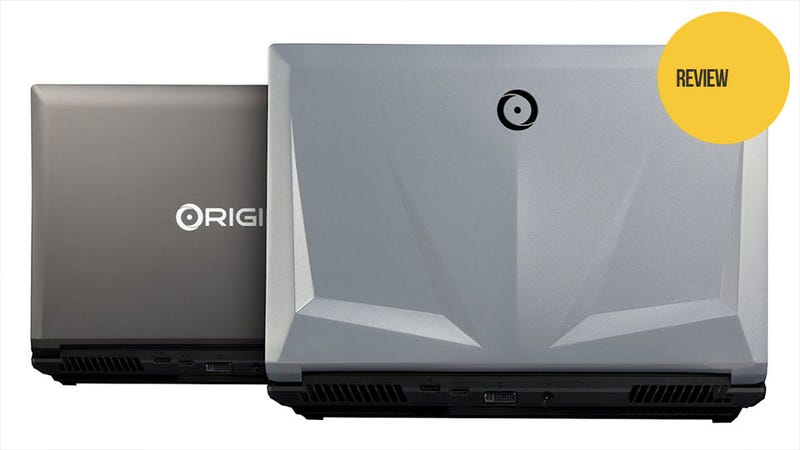 When Origin PC sent me their EON15-S laptop for review, time and time again they stressed that while I was getting a plain cover unit for the system, they were also available with a shiny colored plastic lid, special molded to evoke futuristic technology.

To which I say hey, Origin PC, you don't need to get all fancied up to impress me. You don't have to put on that red, silver or black dress tonight. Just keep a low profile and keep kicking Crysis 2's ass and we'll be the best of friends. A gaming system does not have to look like a gaming system — only play like one.
I much prefer the look of the Origin EON15-S I received. It's a bit chunky at 1.4 inches deep and nearly seven pounds, but that's the price we pay for power in these days of underperforming slim laptops. It's go big or go home.
Simple and elegant.

Not that the EON15-S is the biggest thing going. Only 14 inches wide it straddles the sweet spot for portable PC gaming, it's 1920x1080 display sharper and more substantial than that of a smaller high-powered gaming laptop, while more dainty than the devourer of Starbucks table space that is the 17-incher. This is the sort of gaming laptop Goldilocks would buy if she had a spare $2,500.