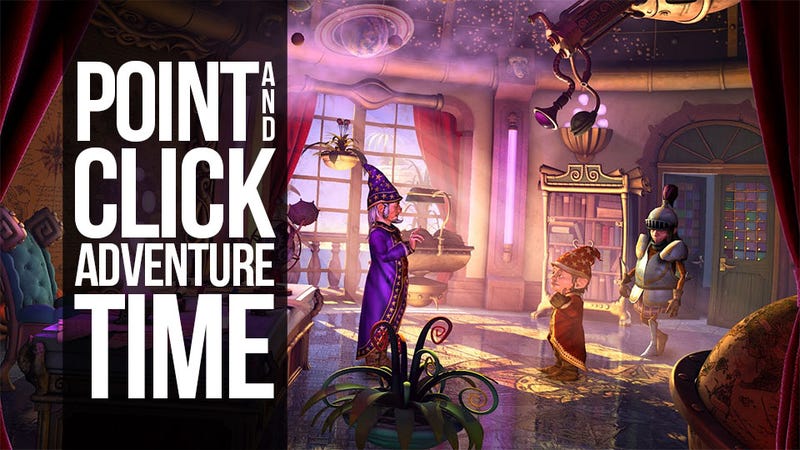 My earliest days as a computer gamer were spent scouring static scenes with my mouse pointer, waiting for that telltale shape change that indicated the item or bit of scenery that would lead me to the next static scene. These were adventure games, and they were the closest gaming came to delivering a cinematic experience back in the early 80s.
We've come a long way since the days of point-and-click. Advances in graphics and processing power have brought the action movie experience to our fingertips. We're firing guns, jumping from planes, shooting fireballs and delving deep into dangerous dungeons, all in real time.
We've taken control of the characters we used to only guide. We've gained a more personal experience, but we've lost touch with the magic of those thoughtful, barely-animated adventures.
The magic lurking within the pages of The Book of Unwritten Tales.
Adventure gaming isn't dead; it's just not mainstream. It's a type of game that doesn't work particularly well on consoles (Quantic Dream's Heavy Rain being a notable exception), and with today's cutting-edge 3D titles dominating the market, big-name publishers aren't chomping at the bit for the latest and greatest point-and-click title.
Adventure games began on the PC, and that's where they live to this day. Games like the recently-released indie hit Resonance nod to the pixelated past of the genre, which regular releases from European developers apply the technology of today to enhance the time-tested adventure formula.