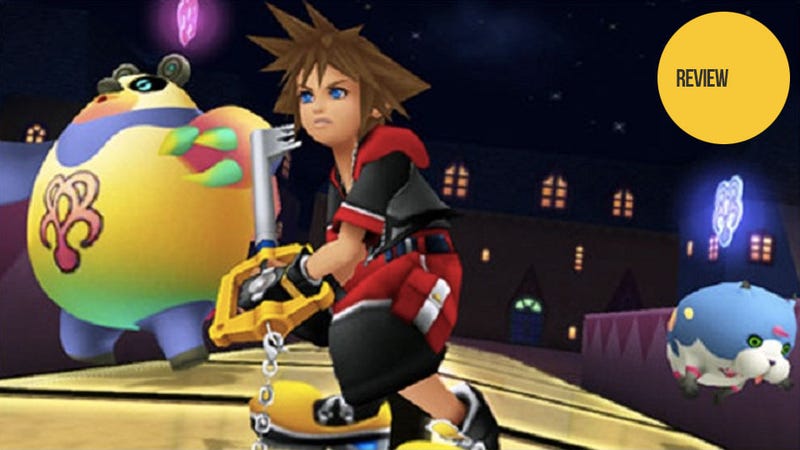 There are moments in Kingdom Hearts 3D: Dream Drop Distance, when, caught up in a storm of hectic keyblade slashing and chromatic aerial theatrics, you might not notice the ticking timer on the bottom of your screen. Until it hits 0.
Then, abruptly, as if the game has decided you were having too much fun, your protagonist will pass out. You'll have to switch to your other hero, who is on an entirely separate quest in an entirely separate area. If you switch back, you might find you've lost some progress. If you were fighting a boss, you'll have to start again from the beginning of the fight. You could lose 10 or 15 minutes of gameplay.
It's a feature almost awful enough to ruin the rest of the game. Almost. But not quite.
See, despite this infuriating Drop system, the latest Kingdom Hearts is a nice little package of bouncy combat and lighthearted adventuring, a game well-suited for Nintendo's 3DS. Dream Drop Distance is pleasant on the eyes and on the ears, and even at its most aggravating moments, it's always endearing.
Like most Kingdom Hearts games, Dream Drop Distance stars series mainstays Sora and Riku. This time, Sora and Riku are each on their own adventures, destined again to be BFFs separated by forces outside of their control.