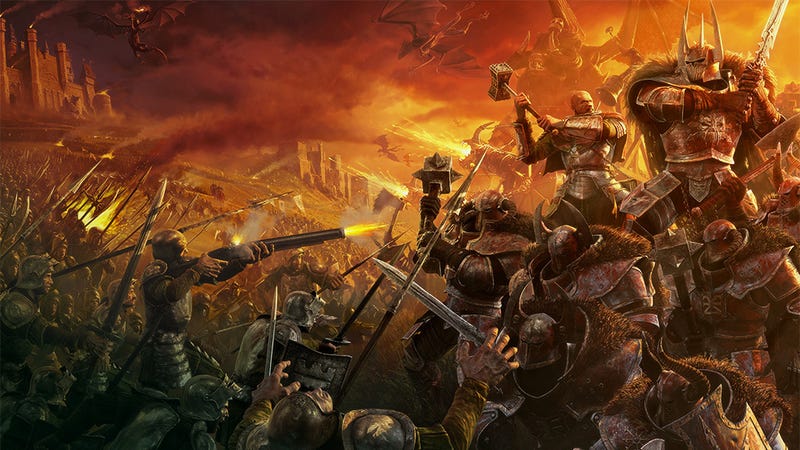 Ever since the first Warcraft game was released in 1994, fans of the series have been saying, some with kinder words than others, that the series feels similar to Games Workshop's Warhammer universe. It's a sentiment that only intensified after the release of World of Warcraft, ushering in millions of new fans to Blizzard's games who may not have been aware of Warhammer's existence.
This has led to all kinds of allegations and whispers, ranging from Blizzard directly ripping off Games Workshop's fantasy universe (which was created in 1983) to the original Warcraft starting life as a Warhammer game.
The truth, as it often is, lies somewhere in between.
Patrick Wyatt, the Producer on Warcraft, explains in a lengthy "making of" feature that some at Blizzard had wanted to make a Warhammer game, but things just didn't work out.