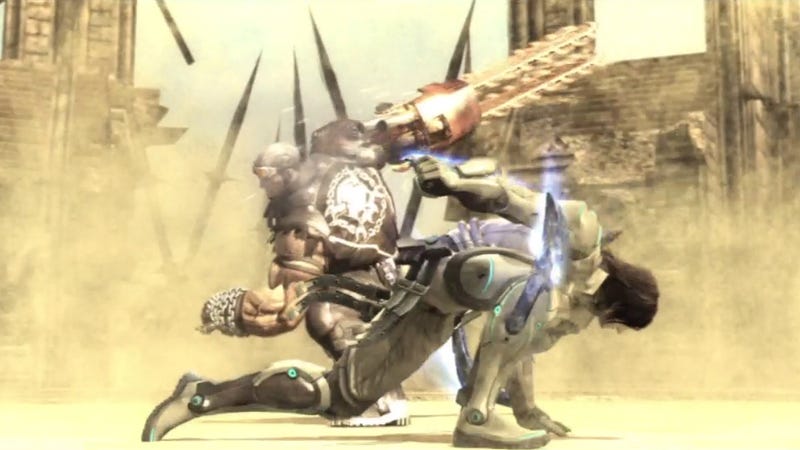 Anarchy Reigns (released as Max Anarchy in Japan) is a beat 'em up title from the makers of Bayonetta in the vein of Devil May Cry and God of War. Released in Japan two weeks ago, it was originally slated to hit the Western market at around the same time. However, shortly before release, Sega announced the game would be delayed outside of Japan until March of next year—despite the fact that the full English language version of the game is available on the Japanese disc. Speculation has run wild as to why this is, but after spending over thirty hours with Anarchy Reigns, I have a feeling that I know why. But before we get into that, let's take a look at what Anarchy Reigns does right.
Good — Tons of Fun Multiplayer Modes
Despite having a robust and fairly plot-heavy, single-player campaign, the real draw of Anarchy Reigns is the 13 different multiplayer modes. All the normal multiplayer staples are there—deathmatch, team deathmatch, capture the flag—but so are some more unique games like helicopter battles and deathball. For me personally, the highlight was the two "horde mode"-like co-op modes. The multiplayer modes have just the right mix of chaos and skill—and despite playing every night since the game's release, I'm not tired of them yet.