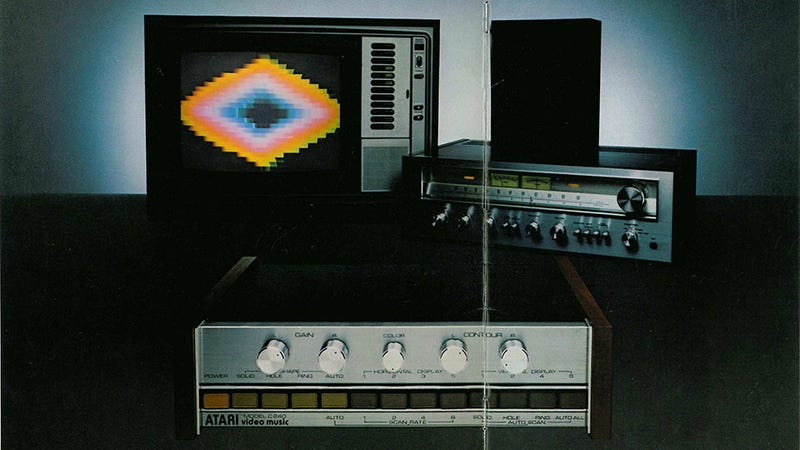 You know when you use a music or media player - and really, they all do it in some way or another - you can activate a visualiser to help you "see" the track like you were tripping on acid?

Well, Atari had one in 1976. And it was, for the time, pretty damn great.
The program was called Atari Video Music, and it worked by hooking it up to both your TV and an amplifier. It wasn't a cartridge for a regular Atari console; the system was a standalone device, sporting a badass 70's combination of woodpanel (a fetish of mine) and brushed metal.