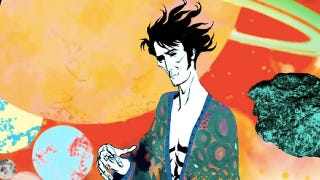 This year's Comic-Con International in San Diego was my first dance at Nerd Prom. Even still, it's impossible to miss how the event is just one big hype machine for a bunch of TV, game and film companies with a little bit of comics/geek/nerd seasoning sprinkled on for authenticity. But, there were some things that got my nerd soul excited.
---
1. The Return of Neil Gaiman and The Sandman to Comics
`Neil Gaiman's been busy writing award-winning prose for a while now and most of us could only dream that he'd come back to comics for a visit. But at a panel for DC Comics' Vertigo imprint, it was announced that Gaiman will be working master artist J.H. Williams on a new series that will serve as a prequel to his groundbreaking Sandman fantasy series. With Williams on art, this will surely be a gorgeous looking work.