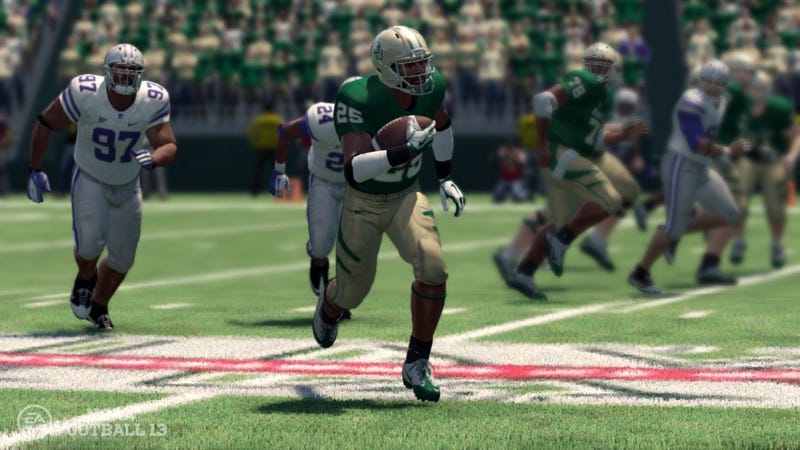 Baylor University wants answers from a music licensing group it trusted to manage its fight song, which did not end up in a video game whose cover celebrates the school and its first Heisman Trophy winner.

The good news for Baylor Bears fans who bought NCAA Football 13 is that "Old Fite" could be patched back into the game if Baylor's administration gets in touch with this licensing agent and directs it to cooperate with EA Sports.
"We are trying to rectify that and work with EA Sports to get it fixed," said Nicholas Joos, the executive associate athletics director at Baylor for external affairs.
First, it requires finding out if an outfit Joos named as "Southern Music Group" is even in business any more. At some point, this group became the licensing authority for Baylor's song, and considering that old Southwest Conference colleagues like Arkansas (currently in the SEC) and TCU (joining the Big 12 this year) also are involved, that authority could go back decades.