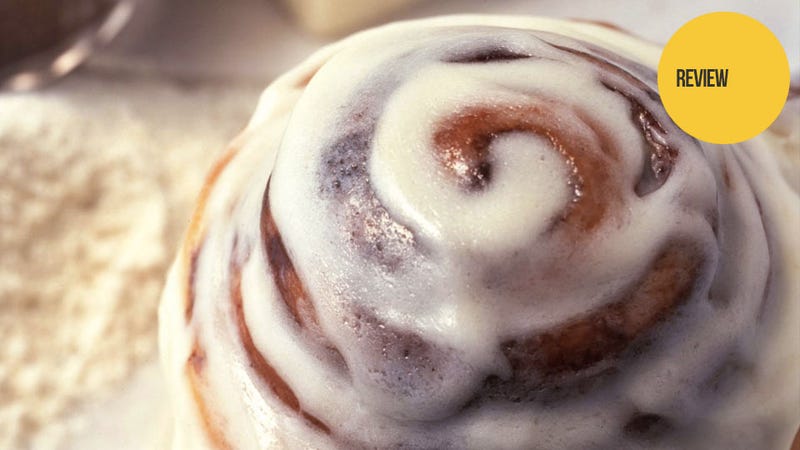 Some argue that smell is the most powerful of the six senses (smell, taste, touch, hearing, seeing, and seeing dead people). Nature is rife with animals that use scent to scare off predators, attract pollinating insects or seduce potential mates. Some animals even use scent to draw in victims for the kill.

The Cinnabon is such an animal.
Most of my Snacktaku reviews have been the product of weeks of painstaking research. I use the copious Snacktaku research budget to fly to national snack company headquarters or commission expeditions to discover the ancient origins of the foodstuffs I'm taking to task. It's grueling. It's dangerous. Two people died researching the McGangbang review, and they weren't the first.