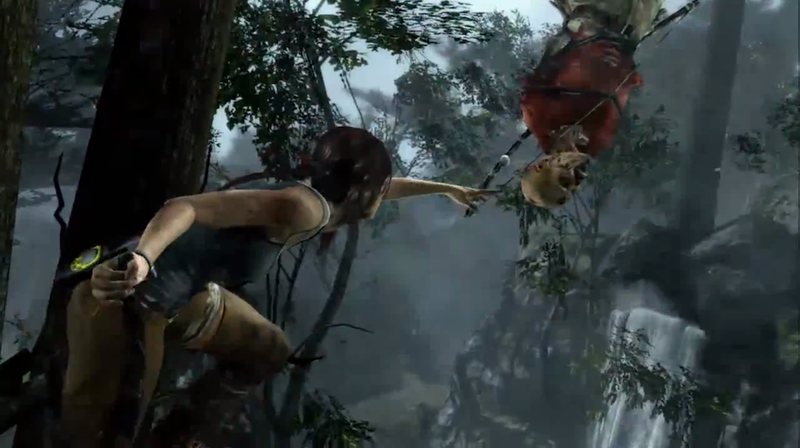 There I was, bow drawn and breath held, ready to kill a beautiful deer I'd been tracking for about five minutes. Lara Croft muttered something like "I can do this," just before I let the arrow fly. The deer ran and more scrabbling through a dense forest followed. Two more arrows felled the deer and I went back to the abandoned campsite Lara had found a few minutes earlier, where the meat would be cooked and Lara would brood alone.
That loneliness reminded me of something, which is that other humans have always been the worst part of the Tomb Raider games.
I played a very short slice of the upcoming Tomb Raider reboot at Comic-Con last week, which appears to catch up with Lara shortly after she encounters the pirates who threaten her life. The scenes I sampled find Lara looking for signs of other survivors of the shipwreck that stranded her on a mysterious island. After some platforming segments, Lara finds a radio and other gear belonging to people she'd been with on the boat. Lara—who talks herself a lot in the parts of the game I played—then decides that she needs to track down the people who may still be alive.