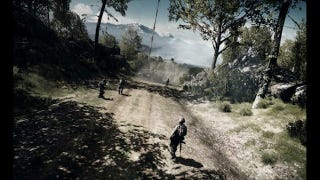 David Goldfarb, who worked at the EA-owned development house DICE as the lead designer of Battlefield Bad Company 2 and lead single-player designer on Battlefield 3, has left the Swedish mega-studio.
"It was time to move on for me," Goldfarb told Kotaku. But should Battlefield fans be concerned? "Fans have nothing to worry about."
An EA rep did not respond to a request for comment. If/when they do, it'll be added here.
Changeover at or near the top of a major gaming franchise is not unusual. The chief architects of Call of Duty: Modern Warfare were notoriously relieved of duty in 2010. That same year, the lead creator in charge of the couple-hundred people making Assassin's Creed games left that series after its first three hit console installments. Both series have continued under different creative leadership, for better or worse, depending on your taste in the subsequent games.