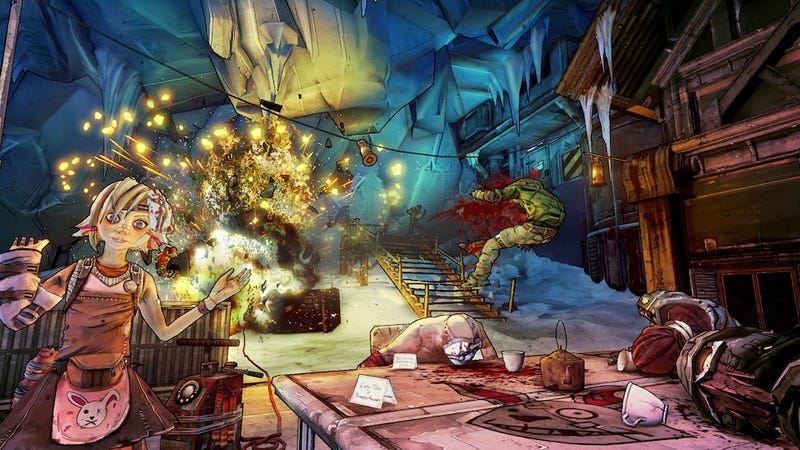 After draining the life out of Borderlands 1, every single downloadable content and all, I've always had a sneaking suspicion that Gearbox would steal my heart with its sequel. But I don't think even I was prepared to be blown away by how much they've outdone themselves in the several demonstrations I've played so far.
Gearbox Software, the minds behind Borderlands, swung by New York on Wednesday to show off a brand new questline complete with a brand new character in Borderlands 2. But that's not all I want to talk to you about. I discovered a lot more about Borderlands 2, so let's jump right in.
The Assassin Is A Smooth Killer
I hadn't gotten my hands on the game since playing as Maya a few months back, and I knew my time to experiment with a new character was overdue.