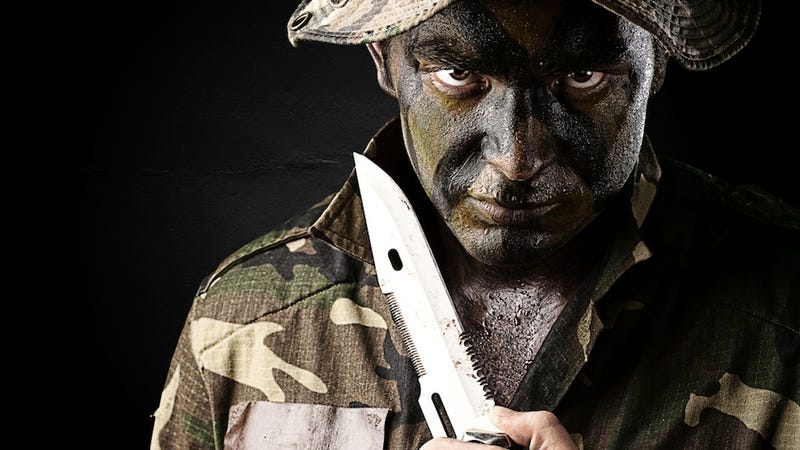 Knives are dangerous, there's no doubt about it. If a person with a knife gets close enough to you, he can really mess your stuff up.
And yet in the world of video games, knives have become a bit too deadly. They're far more deadly than guns—in everything from Call of Duty to the recently released Spec Ops: The Line, guys can take three, maybe four rounds from an AK-47 and keep right on truckin'. But if you hit them once with a knife, they're down forever.
In a far-reaching, fantastic essay over at Grantland, critic, novelist and one of the new writers on the upcoming Gears of War: Judgment Tom Bissell has weighed in on Spec Ops: The Line and video game violence in general.
Among his many musings about the game (which he liked, in a conflicted sort of way, for many of the same reasons I did) is this gem: