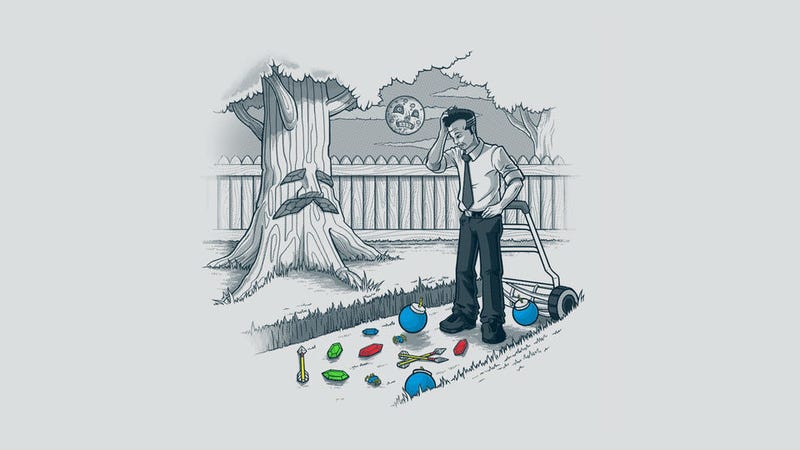 Welcome to the Best of Kotaku, where I round up all of this week's best content.
First up is the image above. Imagine you're an everyday dude, mowing his lawn. How confusing/awesome would these discoveries be? Unfortunately you can't buy the shirt anymore, but you can still gaze at the pretty image, which was found over on InsanelyGaming.
Moving on to our Best Of content this week, we kick things off as usual with a comment from the community.
If you want to see the list of nominations (and other random conversations) you can the official forum here.
---
This week's best comment goes to everyone in this thread. A few portions of said discussion are copied below, but you should really check out the whole thing: