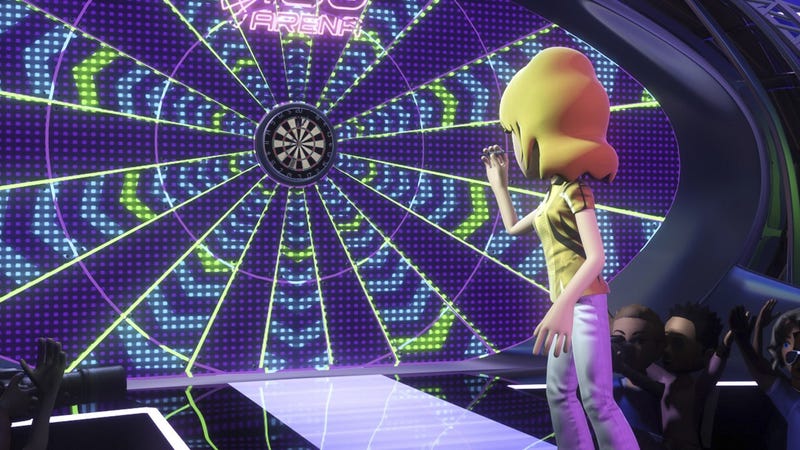 Editor's Note: The shadowy figure known as Superannuation is back with more armfuls of gaming gossip about the people who made Perfect Dark, a possible Disney Skylanders clone, a strange Vita job listing at Sony and some tantalizing mysteries that maybe only you can solve. What has Superannuation dug from the World Wide Web to share with you wonderful Kotaku readers? Read on.
A handful of recent job postings appear to further corroborate the next-generation efforts of Microsoft's storied UK studio Rare, which first came to light back in May.
An opening for posted last week on Microsoft's careers portal for an engineer at the studio very curiously lists knowing how to "Understand, assess and be capable of implementing real-time rendering techniques made possible by DirectX 11" among the job responsibilities. DirectX 11 is, of course, is not at supported by the current generation Xbox.
Additionally, a previous version of that job posting mentions that the firm is "continuing to push the boundaries of the Kinect hardware with our exciting new project." It does not feel like a leap to guess this "exciting new project" could be a continuation of the Kinect Sports franchise alluded to in a May recruitment firm posting, which also discussed the studio venturing into "new IPs for future platforms" as well.
Another Rare opening on the Microsoft jobs portal from last month for a lead producer has a rather intriguing line amongst the list of qualifications: "Experience around delivering and running online services or Free-to-play experiences would be a distinct advantage [for potential applicants]." This bit is interesting considering that speculation has pegged fellow Microsoft UK studio Lionhead as working on a MMO-like RPG wherein multiplayer/online is an inseparable part of the game, and publishers and developers see free-to-play as an important part of the next generation of consoles. Could Microsoft's strategy for the next Xbox lean heavily on the idea of games as service?