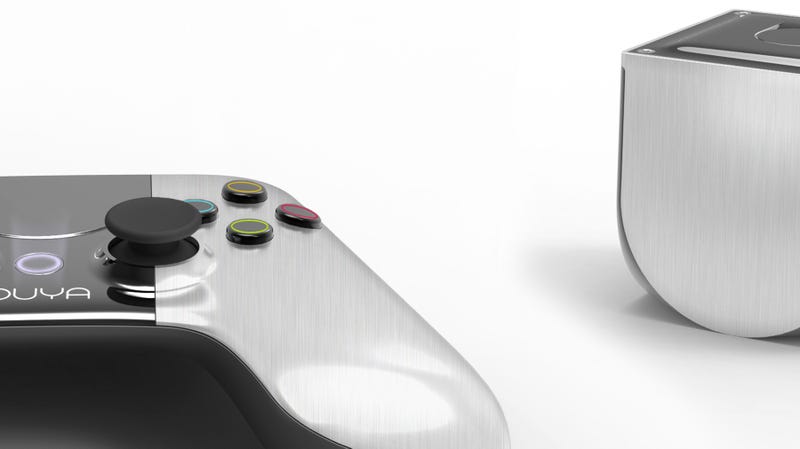 Julie Uhrman isn't asking the world for a million bucks. No, she's asking for just under it to produce a new $99 Android-based video game console called Ouya ("ooh-yuh") that will challenge the way Sony, Microsoft and Nintendo have been bringing games to you on your television for years.
"We don't think the console-makers are dead," Uhrman said in an interview with Kotaku. "We just think it's time to rethink how they do their business. We don't like it when people pay $60 for a game and feel cheated. We don't like it when developers can't work on a platform because it's too expensive."
Enter: Ouya, a fully hackable console with the same Tegra 3 chip as the new Nexus 7 tablet and a twin-stick controller that also includes a touchpad. Enter a system that is being pitched as a platform for both indies and big companies, a console that is fully open to develop for and on which every game will be free either initially as a demo or as a free-to-play game.