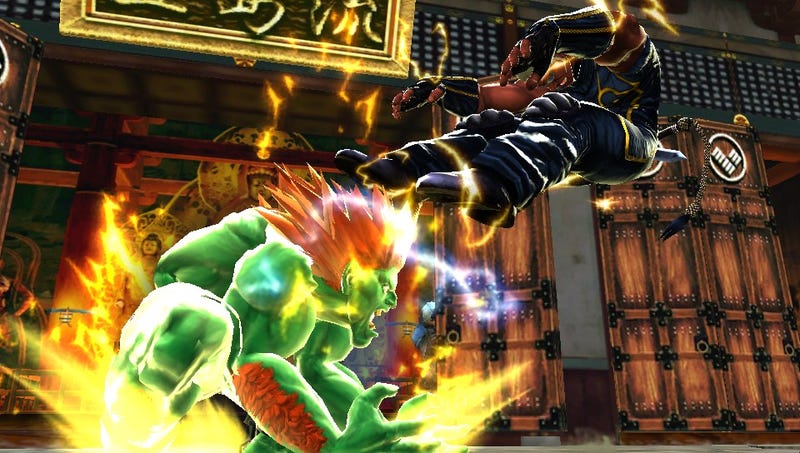 A dozen new fighters in Street Fighter X Tekken will go on sale July 31, Capcom said yesterday at EVO 2012. It'll cost 1,600 Microsoft Points/$19.99 to unlock them from the Xbox 360 or PlayStation 3 disc where they reside.
Now, those with a PS Vita may still wish to wait, as its version of Street Fighter X Tekken will offer the 12 additional fighters, plus all of the costume swaps for the 38 others on the main roster, for free. All DLC can be shared between PS Vita and PS3 versions of the game.
The 12 new fighters were originally planned to release later this year after the PS Vita version arrives Oct. 2.
What do you get? Well, the roster includes Blanka, Sakura, Guy, Cody, Dudley, Elena, Jack, Bryan Fury, Alisa, Lars, Lei and Christie. Anyone who registered as a competitor at EVO (which you can watch live, right here) gets all of this stuff for free, too.