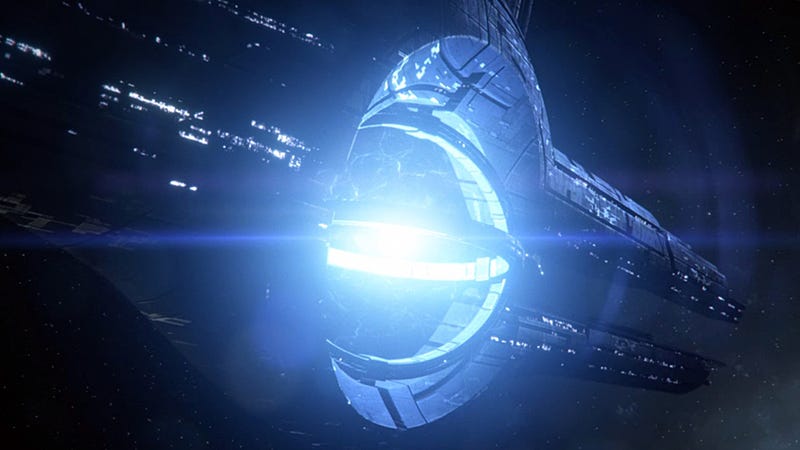 There is, to be sure, a vast gulf between science and science fiction. The former relies on provable observations about the physical world that is. It quantifies, measures, and predicts the ways that the systems that govern our universe behave. The latter is anything that anybody feels like making up, whether or not it's truly compatible with reality.
The two don't necessarily relate very often. But that doesn't mean it isn't fun to try.
This week, physicists confirmed that, after many years and much expense, they could confirm the existence of the particle that gives matter its mass. In terms of making the standard model of physics continue to make sense, the news is huge. But how does it fit with fictional models of physics? In short: how does finding mass fit in with Mass Effect?
The Real Science
The Higgs boson is a type of particle that has, until now, been theoretical. Particle physics looks at the tiniest building blocks of all things. Most of us learn about atoms being made of protons, neutrons, and electrons in high school but the actual reality is far more complicated. Particles like quarks and bosons fill in the picture.
In short, the boson is called after Peter Higgs, a British physicist who in the 1960s outlined the behavior and properties of the boson that scientists could theoretically expect one day to find. As it turns out, he was right. A major group of European scientists announced on Wednesday that they pretty much found it exactly as they'd expected. A number of excellent summaries of what the Higgs boson is and why everyone was looking for it have cropped up around the internet. There's a video explanation from our sibling site Gizmodo and a write-up from our other sibling site io9.