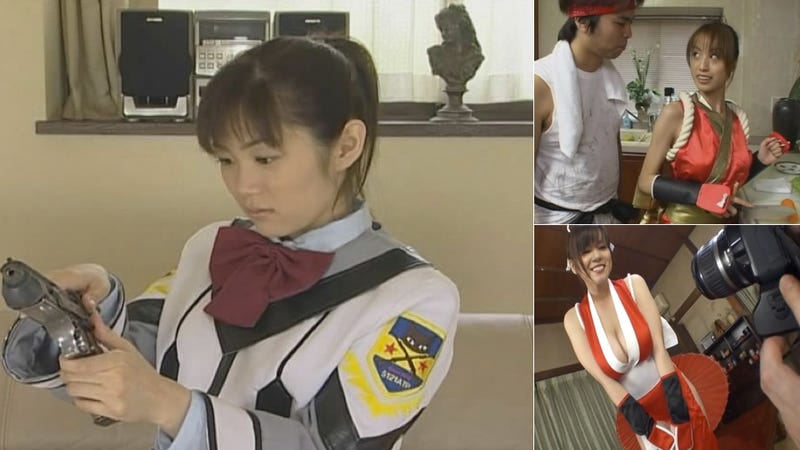 Fancy costumes! Naked people! Doing it! That's the pitch, and in Japan, adult video makers try to appeal to otaku (geeks) with flicks featuring porn stars dressed up as video game characters. Sounds like sexy time, right? Eh...

In visual mediums—whether that be video games, movies, or whatever—the background is extremely important. It can make or break the scene. It sets the stage.
The vast majority of video game parodies, however, don't give two fucks about background, which is fine when you have people bumping uglies. But when you have folks dressed up as characters, it ends up looking...odd.
But so does most cosplay, especially at events. When cosplayers are posing in convention halls, the effect is lost somewhat and many times you are left with a person who is simply dressed up as a character. However, when cosplayers have proper portraits done with suitable backgrounds, the spirit of the character can often come across better. That's the problem with most of these dirty flicks—they're people in outfits. It's all artifice.
Granted, it's not always so cheap. Adult star Ran Asakawa was at the forefront of the video-games-with-screwing genre at the turn of the century with elaborate costumes and decent enough production values.