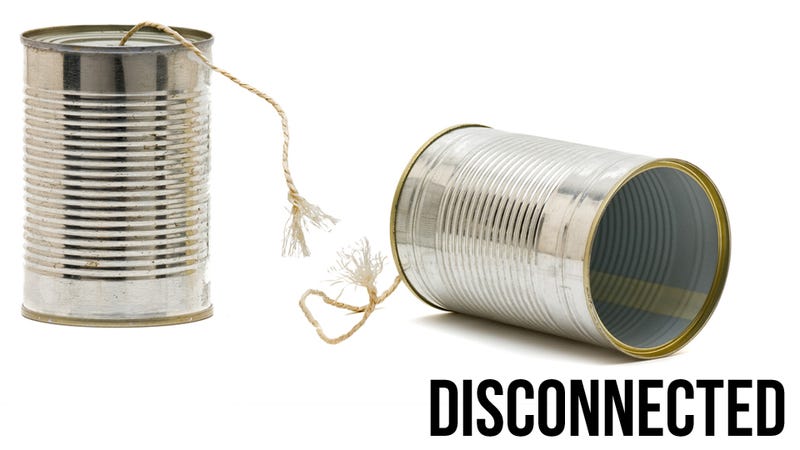 Friday night, we went out to a movie. And when we stepped out of the theater to come home, we found ourselves standing in a maelstrom the likes of which neither of us had ever before seen around DC. The storm caused astonishing levels of damage in under an hour, and left 1.3 million of our neighbors sitting in the dark, some of whom will be waiting up to a week for electricity to return.
Saturday eventually dawned, and we found out how very lucky we were: none of the massive old oaks just outside came through anyone's windows, and our building still had electricity, including the all-too-necessary air conditioning for yet another 100-degree day. But our cable was out, and with it, our internet. Verizon phones were out, too, meaning we had basically no way to communicate with the outside world, short of opening a window and shouting.
We were lucky enough to be powered, but still we were profoundly disconnected. And we had a day to spend indoors, out of the way of the crews trying to clean up the mess and get all the power back on to mostly-closed local businesses. The original Saturday plan, for both me and my spouse, had been to play MMOs. Obviously, without internet access, we wouldn't be logging into persistent faraway worlds anytime soon. But an experiment presented itself: what could we play?
And as it turns out, in the era of subscriptions, downloads, cloud saves, and internet-based DRM? Not much.
Part of the problem was timing: he's just gotten a new PC, and I'm still in the relative wasteland of uninstalled games that comes with a sudden hard drive replacement. Neither of us had installed or reinstalled more than a half-dozen games yet.