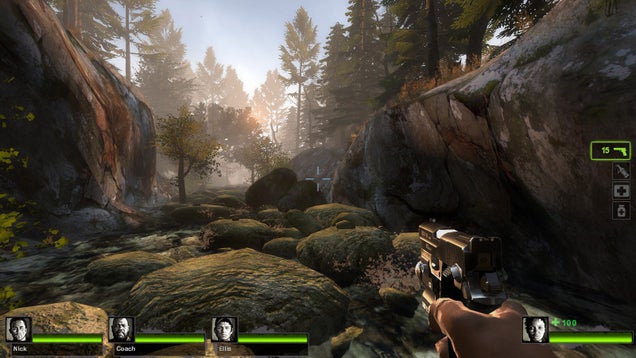 S
After being out for nearly a year on PC as a beta you'd think Xbox 360 gamers would have given up ever seeing a new campaign for L4D2 on their beloved console. But Valve is not one to make people wait any longer than they have to! /s
According to the L4D Blog, come July 24th, 360 gamers will finally get their hands on the "Cold Stream" campaign that has been in beta testing for PC and Mac users since March 2011. The DLC also brings with it updated versions of all the maps from the original Left 4 Dead, just to sweeten the pot.
Valve is also promising some "surprise" updates for all platforms so look forward to that as well. Hell, I might even jump back into L4D on PC if that wasn't the same week Dawnguard was coming out.
So, if you can round up three friends and an Xbox 360, you too can now experience the Left 4 Dead franchise in all it's gory glory.