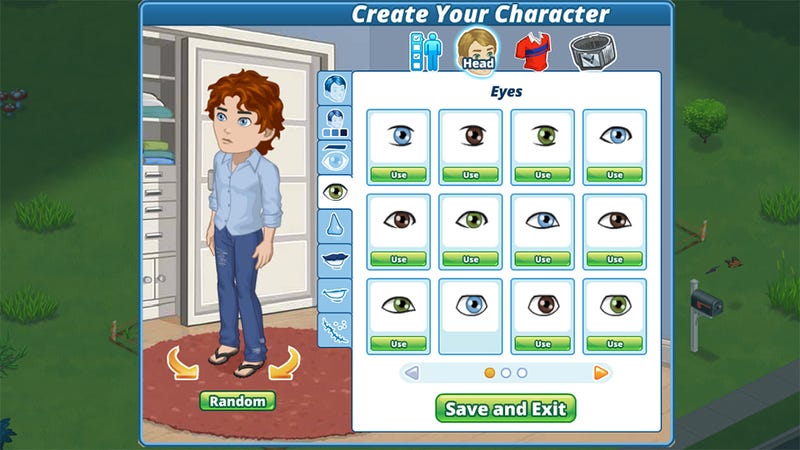 This week Zynga released its The Sims Social clone The Ville on Facebook. This morning I started up the game with the intention of doing some quick impressions. I logged into Facebook, got to the character creation screen...
...and I sat there for nearly ten minutes, my mouse hovering over "Save and Exit". I could not bring myself to press that button.
It's not Facebook; over the past couple of years I've learned to appreciate the ability to, at any given time, type in a URL and immediately be engaged in a simple gaming experience. I frequent at least half-a-dozen games at any given time, obsessively hopping in during rare moments of free time to spend a few arbitrary points on limited actions. I like it like that.
It's not Zynga. At least two of the FarmVille creators' are regularly in my rotation.
Is it The Ville itself, a shameless attempt to copy the success of EA's The Sims Social? I'm not above a good clone; hell, I'm currently engrossed in SimCity Social, a clone of Zynga's own CityVille, which in turn took inspiration from the SimCity series proper.