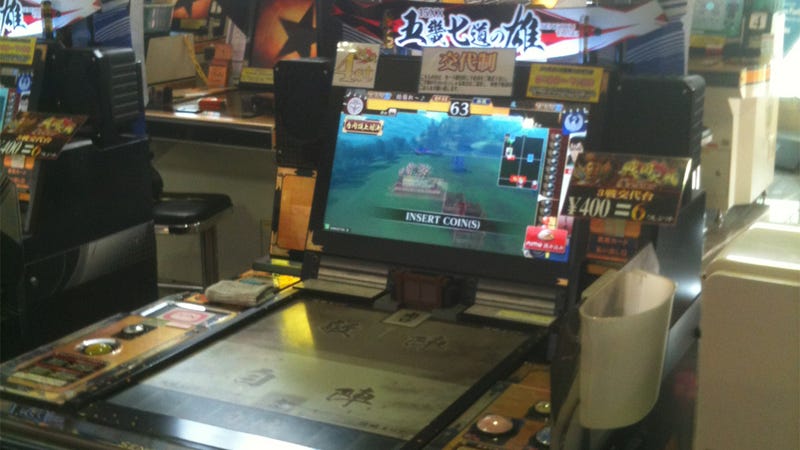 Earlier this month, we took an in-depth look at Square Enix's trading card-based, RTS arcade game, Lord of Vermillion. While arguably the most popular game of this type, it is far from the only one—or the first one, for that matter. Collectible trading card arcade games have covered everything from real world sports to Gundam since 2005 and take up a large amount of floor space in Japanese arcades to this day.
Check out the gallery above to read a bit about some of the most popular of these and see how they play in action.
Baseball Heroes
Ever wished that all those baseball cards you had collected as a kid could be used in a video game but figured it's just an impossible dream? Well, kids raised on Baseball Heroes will never encounter that problem.
As you collect the cards for Baseball Heroes, you are able to build your dream team lineup from among the vast majority of players currently playing baseball in Japan. In the game itself, you call the pitches and manage your team's positioning and strategy. Outside of their games, you can also take a hand in their training as well.
In addition to the player cards, you are able to play event or item cards that can tip the scales in your favor if used at just the right moment.
Check out the video above to see the final round of this last year's Konami Arcade Championship. (Gameplay starts at 5:45.)
Gundam 0083 Card Builder
If the fact that the Japanese government is currently looking into the idea of building an honest-to-god Gundam isn't enough to tell you how popular Gundam is in Japan, I don't know what is. So back in 2005 when card based arcades were just becoming popular, Banpresto released Gundam 0079 Card Builder (which has since been updated to 0083).