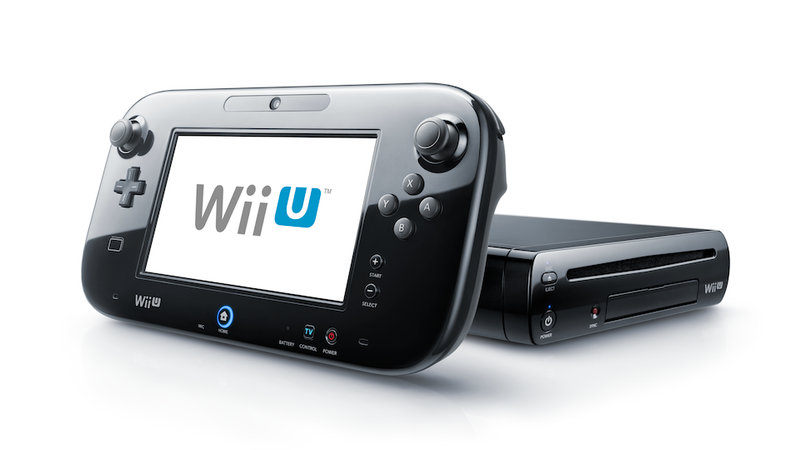 The Wii U console and its distinctive GamePad control device have been floating around convention floors and meeting rooms since its unveiling at last year's E3. But, for one reason or five others, I hadn't gotten my hands on one myself. At least not until yesterday, when Stephen Totilo and I wandered around Nintendo's somewhat-recreated E3 booth in NY.
My sample platter of games included multiplayer games like Luigi's Ghost Mansion, Animal Crossing, and Rayman Legends, which puts one player's focus on the GamePad and others' on the TV screen. I also dabbled with single-player games such as ZombiU and Batman: Arkham City Armored Edition that let you do a few neat things with the GamePad but feel more like traditional TV-based video games with a few new controller tricks.
Hopping into Rayman Legends first, my immediate reaction was how comfortably my hands fell into a natural grip on the Wii U GamePad device. It felt like my iPad, but a bit thicker and adorned with physical control sticks and buttons. And somehow none the heavier.
Rayman Legends was the most ideal experience for showing off the Wii U. It was made with the device in mind, splitting a two-player game into separate experiences, played on separate devices. I played both sides, focusing first on the TV and another round dedicated to focusing on the GamePad. I never had my gaming experience disrupted by having to navigate two screens. I was either cartoonishly running through the level, watching Rayman wall-bounce and glide on the TV, or consumed by the GamePad's touch interface, swiping and tapping with Murfy as Rayman's guide.