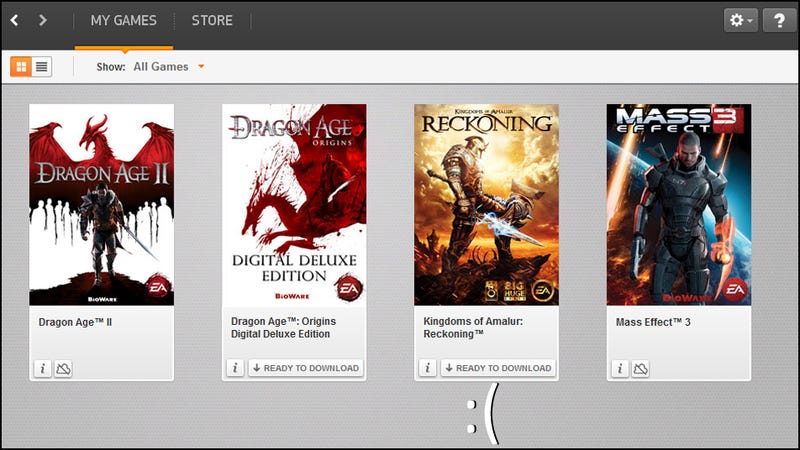 I didn't always feel sad when I started up Origin. Vaguely annoyed, perhaps, with the way it always defaults to "Store" instead of "My Games." Somewhat grumpy, when confronted with bugs. But lately, I feel a little pang of woe. And it's not really from Origin at all.

No, what makes me sad is seeing the big, splashy tile for Kingdoms of Amalur: Reckoning hanging out right there in the middle. It's large, it's unavoidable, and it's tragic.
The other games I run through Origin are all Dragon Age or Mass Effect titles. And while plenty of fans have had their disappointments with those series, I've been satisfied with both. And even if I weren't, at least they remain alive and lively. BioWare teams are continuing to develop DLC and games in those worlds, and fans are continuing to bicker incessantly about their preferences, theories, and details.